Island Wing Company - Tallahassee, FL
Sun – Thur: 11:00am – 10:00pm
Fri – Sat: 11:00am – 11:00pm
We are the perfect gathering spot for your small to large events. We do not do reservations for our regular seating, but we do have specific areas that are able to be reserved.
1) Firepits can hold 8+ guests .
2) Outside Bar area (mostly covered) can hold 80+ guests.
3) Cabana room inside can hold 22+ guests.
Whether you're holding an office lunch party, birthday party, batchelorette party, or any celebration you are sure to bring your guests to a place they will enjoy. Our laid back vibe is contageous and there is always something going on at The Island. We want to welcome you and your guests to come sit back, relax, and enjoy yourself.
Email: events@iwctallahassee.com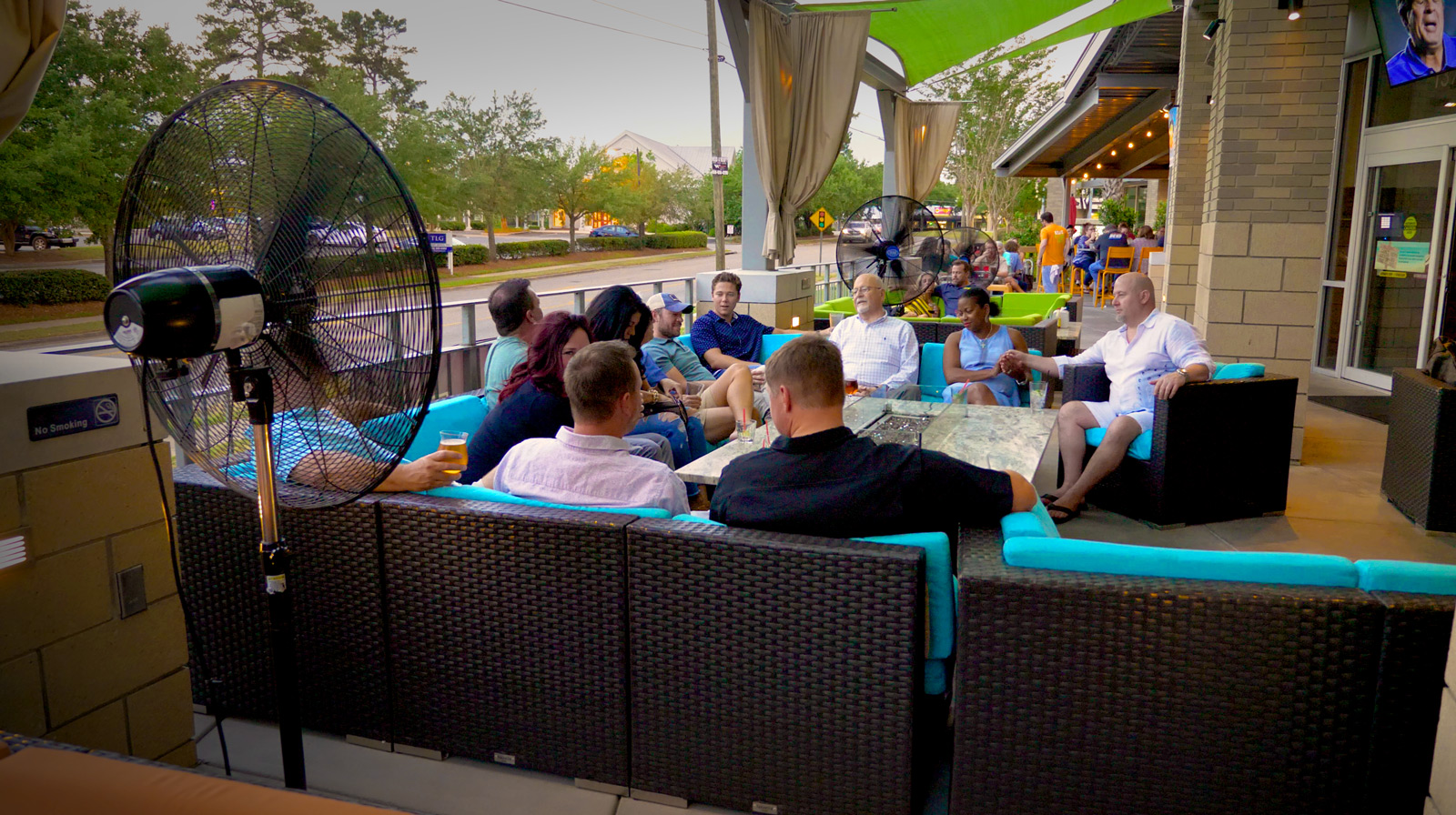 There's always something happening on the island!
We have weekly specials as well as special events, live music, and fun. Outdoor fire places, large individual table TVs, and a full bar, for drinks out with friends or an evening with the family, everyone has fun on the island.
Join the "Get Baked" Movement.
Island Wing Company® Franchise is a full-service restaurant and bar offering customers premium, quality baked chicken wings using proprietary recipes for our chicken, sandwiches, burgers, seafood, mac & cheese, salads and sides. Our wings are never fried. In addition to that, we bake our French fries and various other side items and appetizers. We also offer an extensive selection of craft beer, with over 50 on tap. If you would like to be a part of this growing movement, join us on the island!